The Contra Costa Community College District provides wireless network service for students, faculty, staff and guests while on campus. Our Wi-Fi will support most common devices and operating systems.
Step 1:
Go to Settings > Wi-Fi on your device and choose College-WiFi.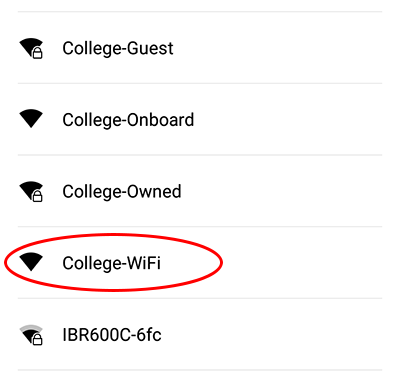 Step 2:
Please read the Terms and Conditions shown below and if you would like to continue to connect, click or tap Accept and Continue.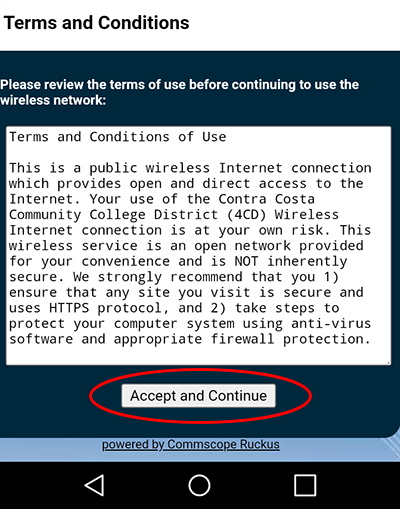 You should now be connected to College-WiFi and have internet access.
If you are having trouble, please complete this online form OR contact our Help Desk (925) 229-6888 or helpdesk@4cd.edu.