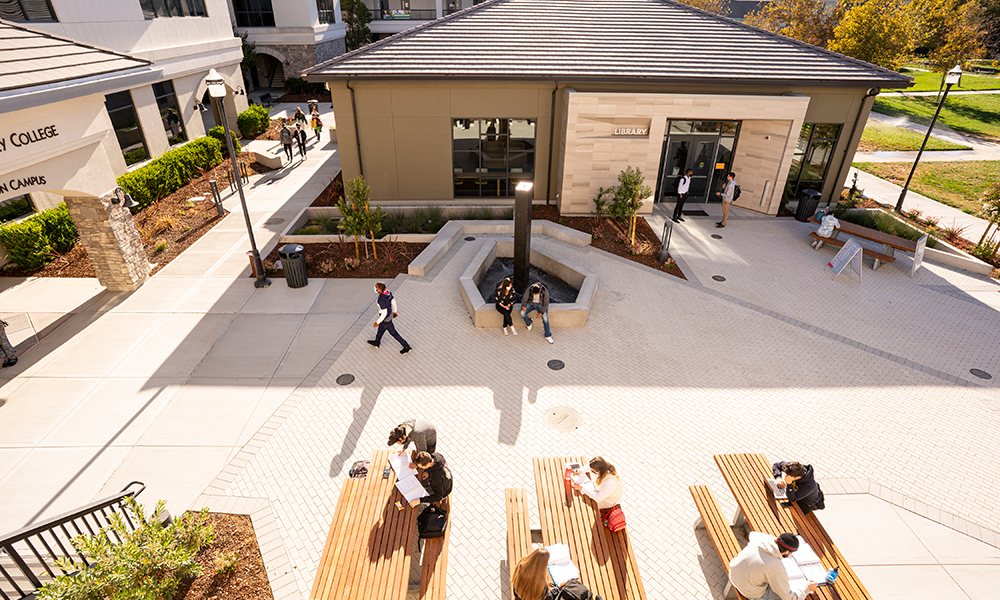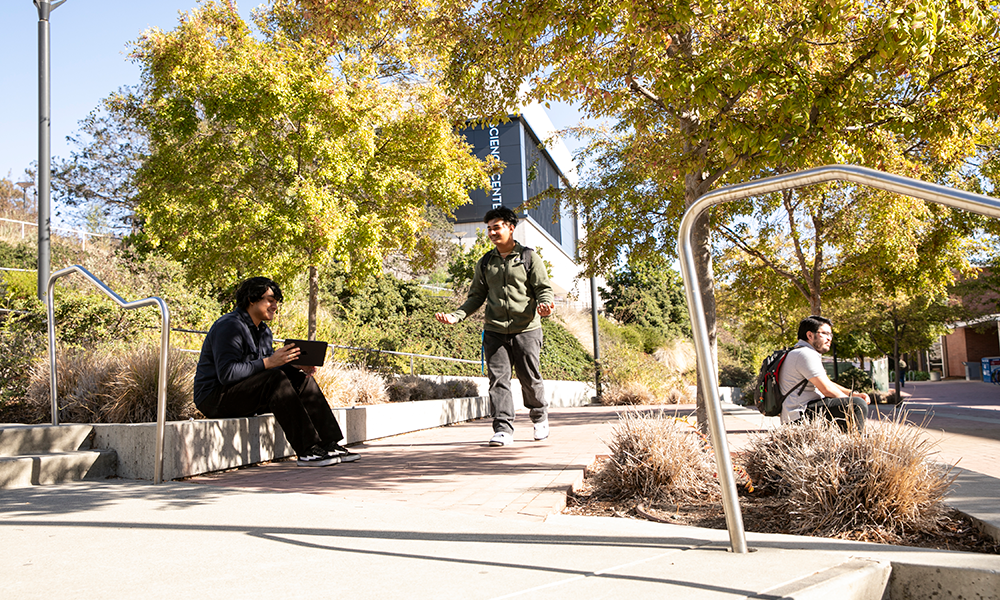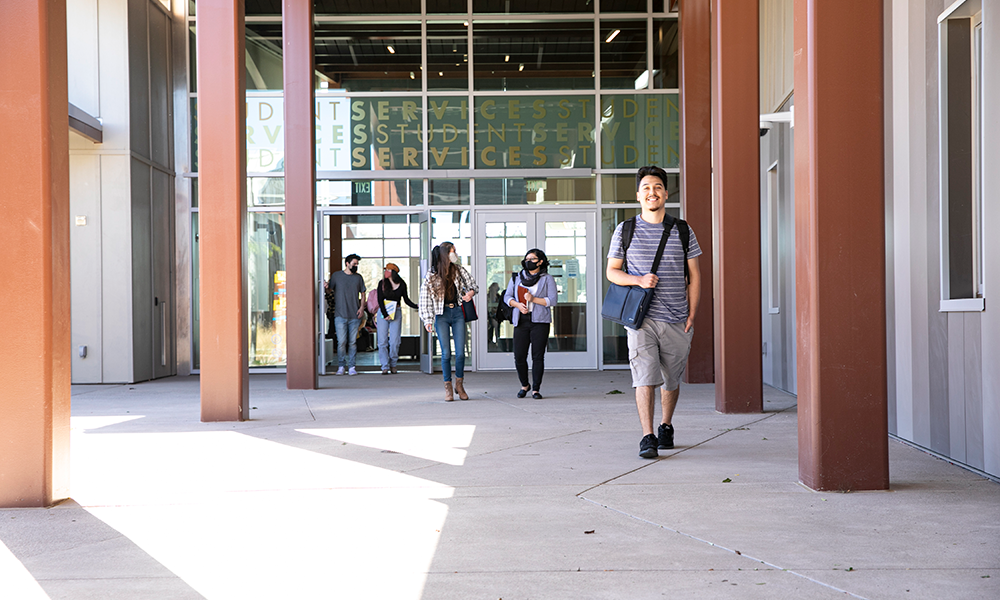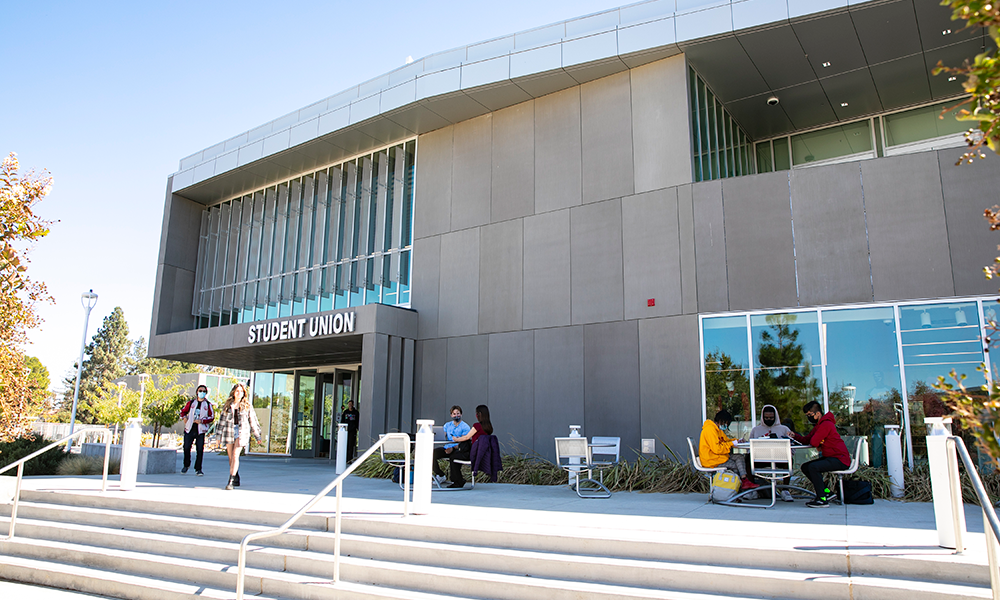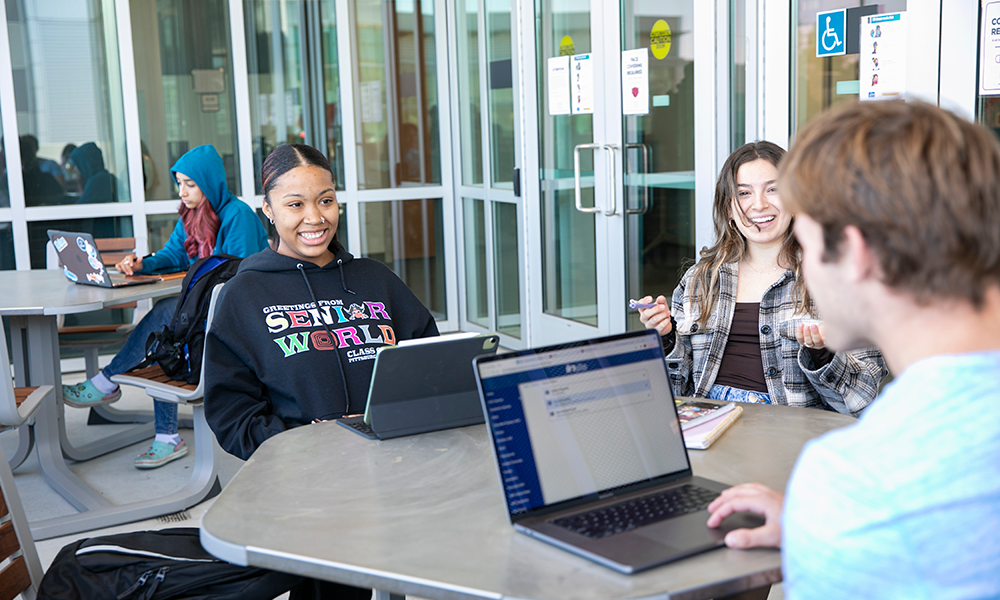 Previous
Next
Districtwide Distance Education Mission Statement
Empower students to achieve their educational goals through a commitment to providing access to innovative, equitable and high-quality online learning opportunities and student support services.
Distance Education at 4CD
Contra Costa Community College District (4CD) is a leader in statewide distance education, with its three colleges among the first 15 to become fully integrated teaching institutions on the California Virtual Campus Course Exchange. In addition, the 4CD and United Faculty have established a negotiated requirement for formal training for faculty to qualify to teach online in the district. The 4CD recognizes online education as a valuable and important delivery option for its diverse population of students, many of whom are working, parenting or caregiving, or facing other challenges with transportation or accessibility.
The focus of Distance Education at 4CD is on continuous improvement to provide high-quality, inclusive distance education classes and programs, with equitable outcomes to eliminate achievement gaps and to ensure opportunities and support for all learners to achieve their goals.
The Districtwide Distance Education Council
The Districtwide Distance Education Council (DDEC) is comprised of campus distance education committee chairs, DE Coordinators, DE trainers and technologists, the districtwide distance education dean, campus deans, the district director of IT, and the district executive vice chancellor. The council is charged with collaborating with campus distance education committees and academic senates to provide strategic planning in DE, establish best practices, set guidance, provide professional development, and provide leadership in distance education districtwide.
Strategic Planning:
Professional Development
The 4CD supports Professional Development in Distance Education through its 4CD Institute for Online Teaching. The institute offers multiple sessions per year of Becoming an Effective Online Instructor, which provides foundations in online pedagogy and practice, and is required for all instructors who are teaching online or hybrid classes in the 4CD.
Campus Websites
The Contra Costa Community College District is an integrated system across our three colleges and two additional campus centers. Once enrolled at one college, students have access to classes at all 4CD campuses. In fact, many of our students move among the colleges to create their best possible schedule and path to completion.
Online classes:
California Virtual Campus
All three 4CD colleges are members of the California Virtual Campus (CVC) Consortium, a collaborative effort among California Community Colleges to help students earn degrees and achieve their educational goals more quickly. The CVC Exchange provides a platform for students to search for and enroll in online classes. The 4CD colleges are all home colleges as well as teaching colleges with the CVC Exchange, enabling 4CD students to enroll instantly into online classes at other member colleges, and students from other member colleges to enroll instantly into 4CD online courses.
District Office Administration
Joanna Miller, Districtwide Dean of Distance Education
(925) 229-6948